I'm going to head out on the trails again tonight, I keep on going and going.... haven't slept much in the last 3 days, I finally fell asleep at 6:30 am and was up at 10:45am. 3 hours to go hear at the store then I will head out On the trail again.
Ill try to post more updates tonight on the blog, maybe shoot shoot a video for you guys again for youtube.
here are a few pictures from last night.
It was a long Night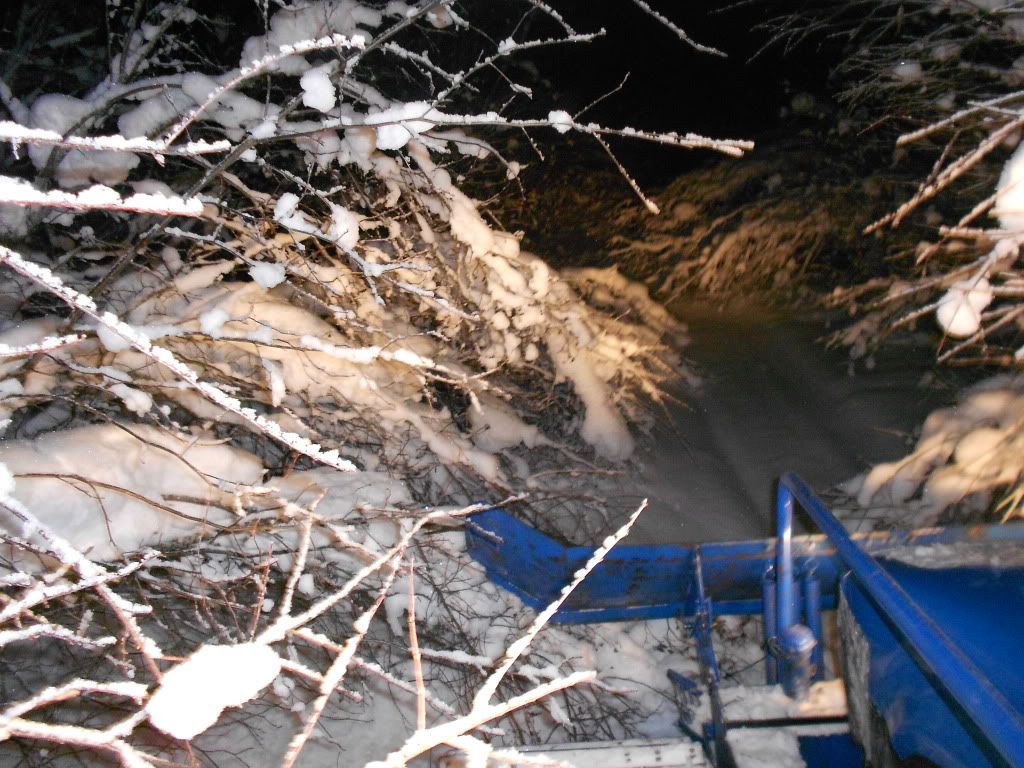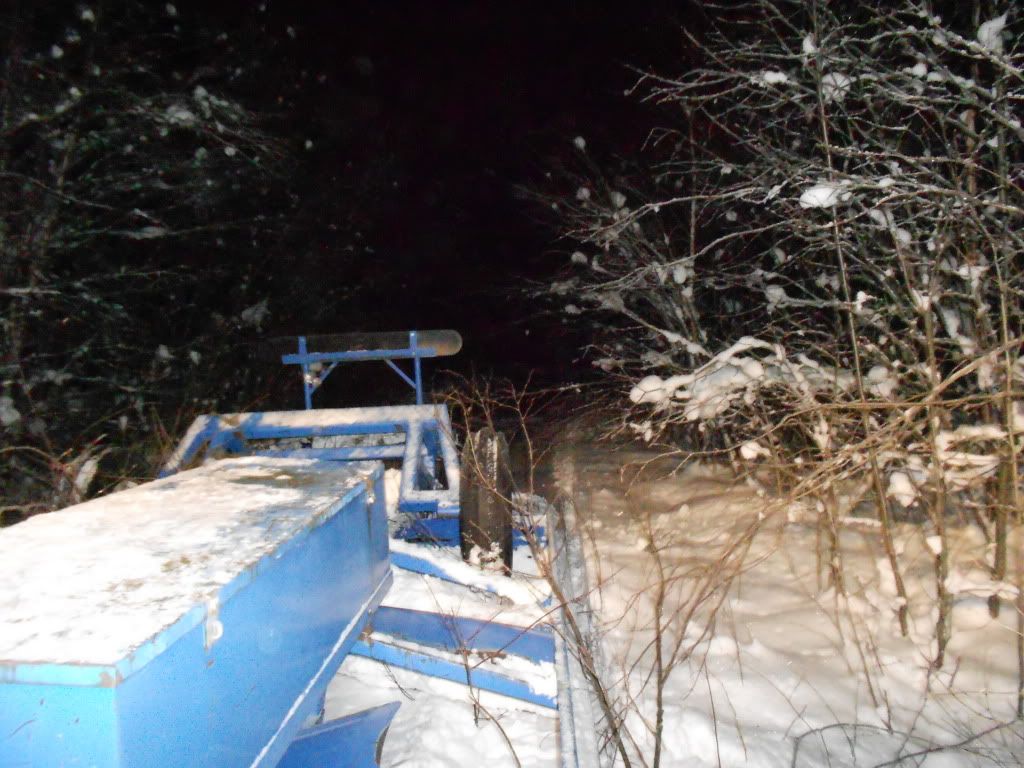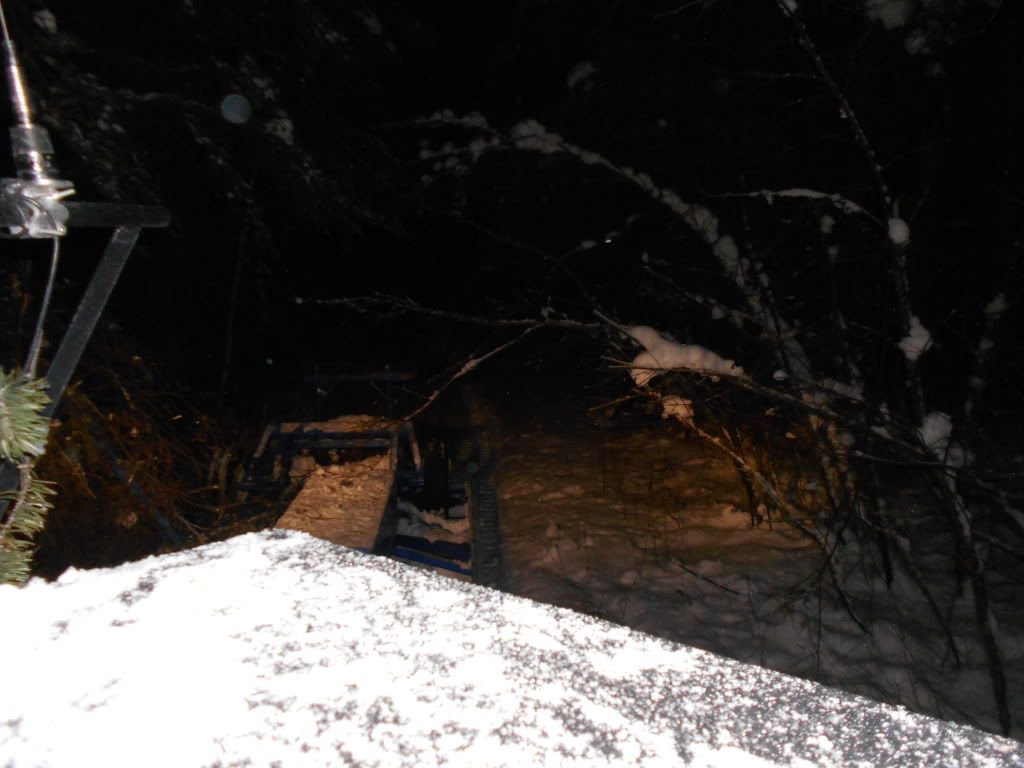 Stop to cut some trees so I can make it by.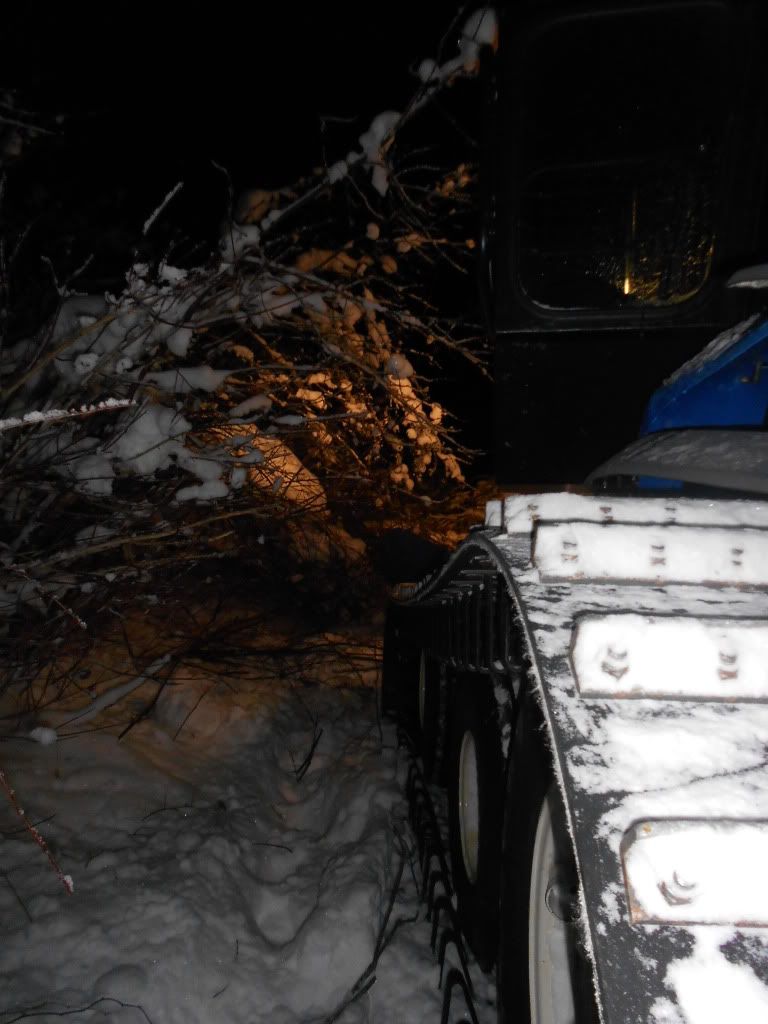 The groomer Fleet Parked for the Night at the Groomer Shop